Check out Love, Life, Family... and then some for the contest to win the

Coach

purse shown below.

Good luck!



Isn't it cute?! I'd love to carry it around and look all

snazzy

. It would be the purse's doing, not me.

Bwahh ha ha ha!



I think it's a great

idea

to have a contest like this. To give something you have but no longer use.

(It's fun to give things to people. It makes you feel good too.)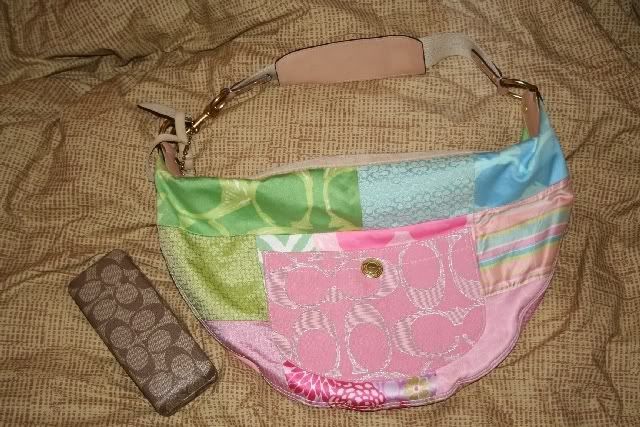 I love the patchwork and the colors! (Great for spring and summer.)



Edited to add:

The contest is over, sorry if you missed it. No, I didn't win.

What a bummer.